Ocean Fresh Seafood Products
A Division of

MARUSAN ENTERPRISES. INC.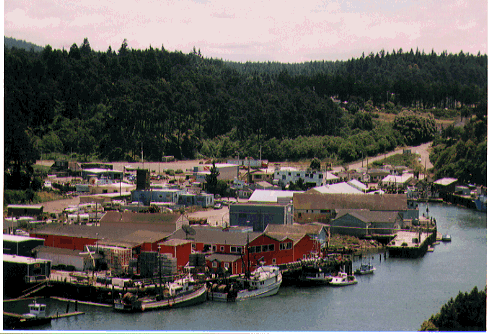 Northern California's Sea Urchin Processor
Welcome to our page. If you have a moment or two check us out. We're hereto tell the story of a fascinating, little known industry which is a very significant factor in the economy of coastal California. We'll follow the process, from the time the urchin is harvested from the ocean to the finished product on a tray.


To order call (707) 961-5426 or (707) 964-1389

A bit of Oceanfresh/Marusan history
Harvesting the urchins
Processing the Product
e-mail us:marusan@mcn.org
OCEAN FRESH SEAFOOD PRODUCTS

is a division of
MARUSAN ENTERPRISES, INC.
32330 North Harbor Drive
Fort Bragg, California 95437
Telephone (707) 961-5426 or (707) 964-1389
FAX: (707) 961-5428